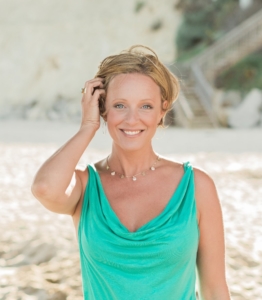 Hello Friend!
I'm delighted that you've found your way to my site.
Perhaps you are ready to free your voice, open to your creative flow, or feel more connected to your inner power.
Or perhaps you desire to connect with your community through song and harmony or hone your skills as a song leader.
Or maybe you have a curiosity about singing as a spiritual practice or using your voice as a tool for healing and transformation.
If any of these resonate with you, then you've come to the right place. Inspiring others to empower themselves and their communities through singing is my passion.
I am blessed to have discovered my own voice and love of music early on in life. My parents tell stories about how I was often singing and dancing around the house, play-conducting the Lawrence Welk orchestra on TV, or putting on shows for the neighbors. In public, and in school, I was terribly shy and withdrawn. Singing was the only thing that helped me to open up. It wasn't until I began singing with my a cappella trio Dis Moi and my a cappella quartet SIRENZ that I finally felt safe enough to truly open and share the stories and songs of my heart. I am forever grateful for my soul sisters Tamar Fogel, Samantha Keller, and Molly Hartwell.
In my youth, I was blessed to play the lead roles in my high school musicals and orchestrated my entire summer camp in rounds and fun songs at campfires and meal times. I've always loved uplifting others through the power of singing, and I've devoted my life's creative focus to this ever-unfolding path.
As an artist, I've written, performed, and recorded prolifically. I have been blessed to collaborate with incredible vocalists and instrumentalists in a cappella groups, jazz bands, and as a solo artist. In 2016 I recorded Prayers for the Water, collaborating with my dear friend Todd Boston, an award-winning multi-instrumentalist and producer. The album hit the Top 10 on the ZMR chart. In January 2020 I released my Sisters of the Moon album, featuring the voices of my women's choir, Yala Lati.
Perhaps my greatest musical inspiration and collaborator is the natural beauty of the Pacific Ocean and the wild lands in and around Santa Cruz County, CA, where I was born and raised.  Many of my songs come to me while I'm strolling along the edge of the ocean or wandering through the redwood forests, or soaking up the sunshine in my luscious garden sanctuary. Being in tune with and listening deeply to the natural world opens my heart to receiving the creative ideas waiting to move through me.
Some of the other activities that keep me open and flowing to the muses are dancing at The 418 Project, swimming or stand-up paddle boarding in the ocean, gathering with one of my many spiritual communities, going out to hear live music with friends, or practicing yoga. I'm also a certified Kali Ray TriYoga instructor and love the deep dive into the rivers of my breath.
As a music instructor, I've taught over 10,000 private voice lessons, and I've grown my Yala Lati women's choir into a strong sisterhood of 40 voices that plays to sold-out audiences several times a year. My Sisters in Harmony singing circles meet weekly. I also offer retreats, Women's Song Leader Trainings, and serve as a Specialty Class Teacher at the 1440 Multiversity. I have spent a lifetime writing and collecting songs and love to share them wherever I go. It is a great honor to be a part of the lineage and growing movement of song carriers.
I also have the honor of being a song leader at the annual Singing on the Edge at the Esalen Institute, LA Community SongFest, and Song Village in Santa Cruz, CA. I'm a featured vocal coach at Judy Stakee's bi-annual Santa Cruz Songwriting Retreats, and Silvia Nakkach's annual Summer Retreats. And in August 2020 I'm offering a Sisters in Harmony Retreat at the beautiful Om Oasis Retreat center.
As part of my path of service, I delight in giving back to my community by offering benefit concerts, and donating a portion of the proceeds from events and CD sales. We've given thousands of dollars to local Santa Cruz organizations that care for people and the planet, including Save Our Shores, the Rebele Family Shelter, the Santa Cruz Women's Shelter, and The Artemis Project: Girls Empowerment Training. 10% of proceeds from my new Sisters of the Moon album will be donated to Rising International for the first year of physical album sales.
If you're already a friend, please let me know how I can help you deepen your vocal practice. If we haven't yet met, I look forward to exploring how I can help you free and develop your voice. Either way, I'd love to hear from you — just fill out the contact form below.
With love,
Heather