Private Singing Lessons with Holistic Voice Coach, Heather Houston
My doors are open May – July 2023! (I'm all booked up. Please email me to be added to the waitlist)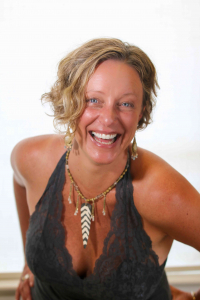 Ready for a break-through with your voice?
All ages, genders, and ability levels are welcome!
Online AND in-person sessions are available:
In-person sessions will be held indoors at a private studio near downtown Santa Cruz, CA.
Online sessions will be held on Zoom
All sessions are 45 minutes.
Fee: $97
Please be absolutely sure that the time slot you sign up for is doable for you. Canceling and rescheduling creates a lot of extra work for you and Heather both.
If you must make a cancelation, you must do so more than 48 hours in advance. Any cancelations outside of that timeframe will not be refunded — except in the case of emergency, illness, or positive covid test.
Here's how to reserve your spot in THREE easy steps:
Sign up for a time slot HERE  (Please be sure that the Doodle Poll is in YOUR time zone) I am all booked up! I may open up some more slots in August.
Make a Payment to Heather through Venmo or PayPal:

Venmo: heather-houston-20
PayPal: heather@ heatherhoustonmusic.com

Fill out this FORM — Heather will email you back with either the Zoom link OR her physical address in Santa Cruz.
YOU WILL HAVE 24 HOURS TO COMPLETE PAYMENT AND GOOGLE FORM. IF THOSE ARE NOT COMPLETED, YOUR PREFERRED TIME SLOT WILL BE OPENED UP FOR SOMEONE ELSE TO SCHEDULE. THANK YOU FOR YOUR UNDERSTANDING.
"Heather's joy and enthusiasm about singing are contagious, and she is a magnificent teacher!" – Alison Scott
"Working with Heather enabled me to become a more effective and confident vocalist in a very short time…Her knowledge of vocal technique and ability to cater instruction to the individual is incredible." – Megan Saunders
Born and raised in Santa Cruz county, Heather Houston is no ordinary voice teacher. She is a naturally gifted and highly experienced vocal coach who has helped thousands of students to free their voices and sing with greater ease, joy, and skill.
Heather has the training, experience, and talent it takes to help students at all ability levels with a wide range of aspirations —from feeling safe and comfortable singing to understanding how to sing with more relaxation, to addressing more advanced technical challenges.
Over the course of teaching more than 10,000 private voice lessons, Heather has honed a unique and powerful approach that creates a safe and supportive environment for students of all ages and ability levels to expand into their fullest vocal potential. Heather doesn't just tell you what to do or correct you. She guides you on a journey of discovery — exploring your voice, noticing what feels and sounds good, and helping you understand what makes it possible for you to sing the way you really want to sing. With this foundation of safety and Heather's skilled guidance, you can free your voice, cultivate your strengths, and address areas of challenge.
In addition to her on-the-job training from over 20 years of vocal coaching, Heather also has extensive training and practice in Western-style classical, Eastern-style classical, and jazz vocal techniques. This deep and varied background allows her to teach and coach a wide variety of vocal styles skillfully — from popular Western styles like musical theater, pop, jazz, soul, gospel, inspirational, and bluegrass, to the timeless Eastern traditions of ragas, mantras, and vocal meditation.
Heather's strong background in jazz and a cappella harmony allows her to offer each student precise ear training, which in turn helps to refine pitch, intonation, and tone quality. She also draws on her training and experience with teaching yoga to help students connect more fully with their bodies and their breath, an essential foundation for singing.
Heather's extensive training and experience emerges from a deep love for singing and helping others sing. This is her calling and her passion, and it shows!
Singing with Heather will make you a better singer, and much more. It will help you feel light and joyful, more present and grounded in your body's intuitive wisdom, and more free to express yourself through singing and in other areas of your life. Come discover the power of freeing and loving your own voice!
For Beginning Singers
Would you like to learn the basics of singing or feel more comfortable with your voice?
Heather can help you:
Feel safe while singing (not just in the shower!)
Release painful experiences and negative stories and free your voice
Enjoy and even love the sound and feel of your own voice
Understand basic vocal techniques
Connect with your body, voice, and intuition
For Intermediate Singers
Are you an experienced singer who would like to hone your voice, fine-tune your technique, or sing with more power, grace, and ease?
Heather can help you:
Expand your range
Navigate your break or "passage" smoothly
Refine your pitch, intonation, and tone quality
Build intimacy and trust with your instrument
Create a home practice
For Advanced Singers
Are you a trained or professional vocalist who wants to reach a higher level of mastery or deal with technical challenges?
Heather can help you:
Use your voice sustainably
Sing more dynamically
Find more power, skill, ease, and grace
Experience the nuances of your own unique voice and unleash your authentic vocal expression
Connect with the deeper meaning of your songs and bring more feeling to your singing
Work on microphone technique if desired
Vocal Meditation and Voice Therapy
Do you want to cultivate more intimacy with your voice, or explore singing as a healing or spiritual practice?
Experience profound safety, relaxation, and inner peace
Release painful stories, old limits, and energetic blocks
Support physical and emotional healing
Deepen your focus, presence, and intuition
Learn simple mantras and chants that will open you to the Divine light within
Details
Online lessons are held over Zoom. In-person voice lessons are held at a private studio in Santa Cruz — serving people of all ability levels, ages 10 and up from Santa Cruz County and surrounding areas (UCSC, Santa Cruz, Live Oak, Capitola, Soquel, Aptos, Felton, Ben Lomond, Boulder Creek, Bonny Doon, and beyond.)